Eve
From Elwiki
Butler
Name
Eve
Class
Butler
Weapon
Nasod Drones, Nasod Assistants, Plate, Cake
Height
167 cm (5 ft 5 in)
Statistics
Eve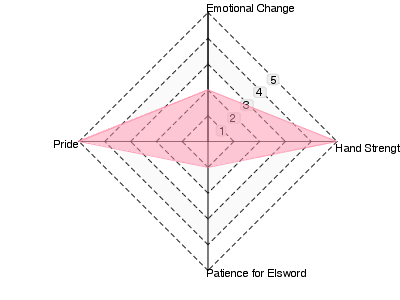 "

High A.I. Nasod Butler, her name is Eve.
She can use Moby, Remy, and El's Power to finish her work in a very short time.


"
Eve
Background
She looks like a butler with a poker face. She claims that she doesn't have emotion - but it's not true. When Maid Elsword does something wrong, she always says "It's rude!". The slapping sound can be heard all over the mansion and is very famous. She is a Nasod Queen with high intelligence and ego. She not only uses Remy and Moby, but also many Nasod Assistants to manage the mansion.

First Class Advancement
Eve is required to be Lv.15 to begin her first class advancement.
However, she loves his job. So she doesn't want to do the class advancement.

Gallery
Characters
| | | | |
| --- | --- | --- | --- |
|       Eve | | | |
      Add

      Add

      So close

      Almost there

      ONE MORE DOWN!

      Ain

      Karis

      Ran

      Scar

      Banthus

      Out God William