Guild:AionMantle
Jump to navigation
Jump to search
| | | |
| --- | --- | --- |
| " | Like a cloak of time we are forever eternal | " |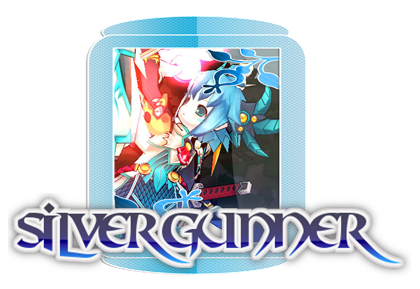 CURRENT EVENTS
Contests
to be announced
Debates, recruiting others
Admin Application
Time: sometime in the future
Conditions:

Must be a Guild Member for more than 1 month
Must be known as an active Guild Member
Must be talkative
Must not have had a large amount of previous confrontations with other Guild Members (arguments)
Must be honest, understanding and unbiased
Must be willing to dedicate some time at least once every second day to be active in the Guild for more than 2 hours (being online and idling is not enough to secure a spot as admin)
Must be willing to help out Guild Members
Must be willing to help create Guild Events and donate prizes (doesn't have to be kching)
Stick to Guild rules and Guidelines
Must be respectful to ALL guild members (rookies, veterans, officers and admins alike)
Must have a FB page and the ability to message Justforfum or SilverGunner.
About
AionMantle is a level 15 PVP/PVE hybrid guild created by SilverGunner. The group strives to maintain a welcoming and friendly environment where all guild members are treated with respect and are actively encouraged to participate in Guild Activities and Social Inclusion.
Our Guild offers a plethora amount of activities which the Guild Administrators run including; Monthly Guild Tournaments, In-game and Out-game Contests, Group Henrir, Fields, PVP, Secret Dungeon, Ereda Island and Normal Dungeon guild runs.
AionMantle also offers various means of out-game socialising such as a Guild Tumblr Page, Guild Facebook Page and the recently created Guild Only Skype Group.
Created: January 8th, 2013
Social Media
Skills
Comrade's Cheer: 5/5
Harmonus Spirit: 5/5
Heroes Sacrifice: 4/5
Blessed Recovery: 1/5
Rules/Expectations

Respect Each Other
Respect each other. No offensive material allowed.

---
Please keep it PG-13
If you wont say it to your mother dont say it on chat.

---
Inactivity
Rookies inactive for 3 or more days will be removed. Members and above who are inactive for 7 or more says will be removed unless there is a special reason for inactivity. If for any reason you find yourself kicked for inactivity feel free to contact an admin if you want to be added back.

---
Promotions
Dont ask for them. Rookies must be social and will be promoted after being active for 3 days. Members will be promoted if they often contribute/participate in our events/discussions. Our advertisement asks for fun social players. Talk to use, help others, and ask for help/be a part of our community if you want to advance in ranks!

---
Space
For the sake of having space in our guild for new members you may only have a maximum of 3 characters registered into the guild.

Notable Guild Members
| Rank | Class | IGN | Level |
| --- | --- | --- | --- |
| | | SilverGunner | 70 |
| | | justforfum | 74 |
| | | BlackenedSea | 80 |
| | | AccelZykra | 76 |
| ? | | IAsuto | 70 |
| ? | | KingHenryVII | 70 |
| ? | | SentoYohei | 71 |
Features
Guild Shop
The guild shop is a trading center for the guild which is hosted by Gaia15, and assisted by AccelZykra. it is held on the first weekend of every month. It is normally held in the Guild house.
Events
simple as that. win prizes, normally given as 1 Giftable IM item from either justforfum or SilverGunner.
Trivia
SilverGunner actually lives in Australia and justforfum lives in South Korea.
DeathlyRiver is perverted and loves her yuri
How2Add and alane are the only 2 people to be deranked from admin status.

SAGEofHALO and Blohdgarm were deranked due to inactivity.

Yet, DeathlyRiver was re-promoted instantly after a 8-month MIA break.

SilverGunner constantly swaps out her alternates, which include: (but not limited to) OsakiFox, Velocei, ...
Gallery
User:SonicEXE's CN to show off custom pose won from March 2015 costume contest.

SilverGunner 's Asura at SSS rank.