Guild:Shadowfangs
From Elwiki
                                                  SHADOWFANGS 

        


Shadowfangs is a PvP/PvE/Trading guild we look for members when we have a open space Our guild master "lHellhoundl" also known as "The Reaper" try's to help when ever he his able but when a member needs help just go to CuteAnn7 or Blaze15. please if you are willing to join and are active players please come and find us we accept all levels of players.
What Shadowfangs has
Tournaments
Field/Dungeon Raids
Randomized Events
Jobs(info below
Hiring (info below)
Teams(info given once you join)
Mount Races
Please if you get any ideas for new events please say so

Hiring:If you are already in a guild besides Shadowfangs you can hire us for jobs like item hunting PvP helping or anything you need we will try to help...for a price that is
Jobs:In Shadowfangs you can get a job at the rank of Veteran such as- PvP Teacher, Item Gathering, Salesmen and Recruiter and you will be paid ED for whatever jobs you do PvP teacher-1,000,000ED per 2 days Item Gathering-(Depends on what items you obtain) Salesman- gives 60% of sales to guild income and keeps 40% Recruiter 2,000,000ED per 10 guild members recruited
Rules
RULE#1 No Hacks
RULE#2 Treat everyone like family
RULE#3 Never give away info to guilds we are at war with
RULE#4 No spamming/running in tournaments or you will be banned from the tournament
RULE#5 NEVER GIVE UP
WARNING-do not mess with Hellhound or his wife or you will be hunted down and slaughtered
Guild Hangouts: Ruben Channel 10 and Market 6

Unions: Shadowfangs has many Unions(Guilds That are linked to Shadowfangs) a few are BladesofEternal and nevergiveup

Current Guild War(s): none
Member personality
Hellhound238: friendly unless you make him mad then you should run like hell, focused, cares about his guild.
Blaze15: Protects his friends, Thinks no one likes him (please prove him wrong) Helpful
CuteAnn7: Silent and helpful
ChrisQ: stubborn, modest, somewhat annoying, good man
smexyladys: Cute, Funny, Helpful at times (hellhounds wife) can be aggressive at times
KingBlade21: Annoying, helpful, joker and pisses off hellhound
Guild master Hellhound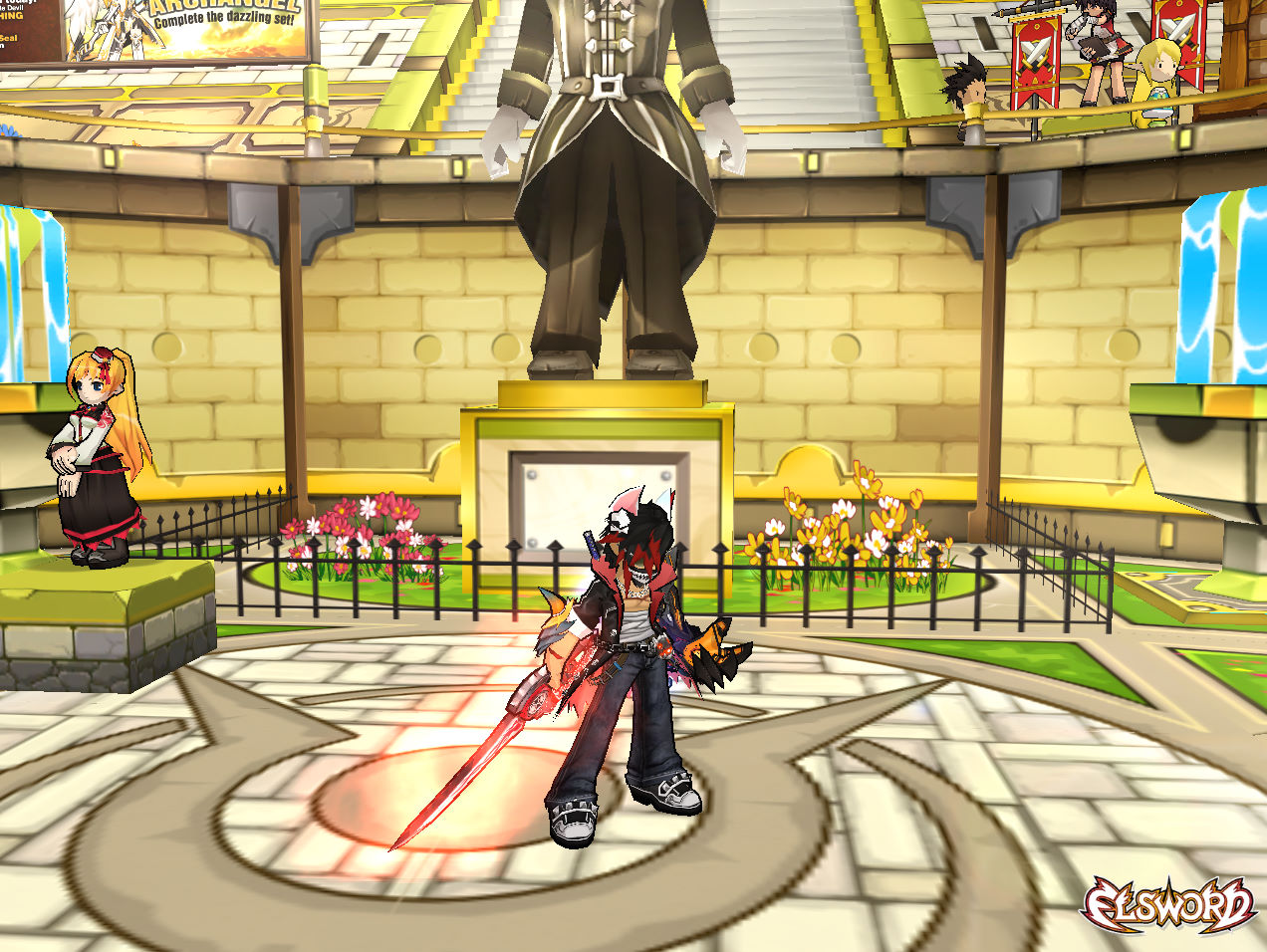 Major members(the words with " around them are titles given to the guild members)
---
Guild Masters
lHellhoundl"The Reaper"
Blaze15"Envy" - PvE helper
Admins
CuteAnn7
smexyladys - Recruiter
ChrisQ"Wrath" -PvP trainer
KingBlade21
Veterans
ElectricSnow
XeqtionX
Idono1
3374goku
RunePayer
Officers
dacksqau
katananuke
SwordZephyr
---
Shadowfangs Spirit
This is Shadowfangs we are not just a guild we are a family through hell and back we fight for each other remember that ANYONE WHO STANDS IN OUR WAY TO VICTORY WILL BE CRUSHED ~ Hellhound238

My guild is my family MESS WITH THEM AND I WILL TEAR YOU APART ~ Blaze15

Welcome to hell AHAHAHAHAHAH I AM WHO I AM ~KingBlade21

Mess With Who i love and you will see my true self ~ smexyladys

Unless you have somthing useful to say, dont bother ~ ChrisQ

NEVER MESS WITH SHADOWFANGS ~ 3374goku
This is Shadowfangs...Welcome to hell! ~ Shadowfangs
---
More about Shadowfangs
Shadowfangs was founded on May, 27th 2013 by Hellhound238 the 2nd member to the guild was his brother Blaze15 after they started playing together Hellhound originally had a Blade Master(was sword taker when the guild was founded) and Blaze was a Magic Knight(currently Rune Slayer) there were some issues in finding out how to make the guild into a organized Group when it comes to PvP Hellhound becomes a lunatic thus giving him the title of "The Reaper" which he is known by some people as then there is Blaze a calm easy going PvE player who wants to become like Hellhound at PvP but he focuses on strength as for Hellhound who focuses in Speed and Low MP skills such as Fatal Wound, Napalm Grenade and Shadow BackSlide but Blaze uses high MP skills which leaves him to using normal Attacks to gain MP which has got him stuck at B rank as for Hellhound who wishes to stay SS rank this jealousy to Hellhound has given Blaze the title of "Envy" (also one of the 7 deadly sins) then Chris who has played other games with Hell and Blaze joined he is very inactive tho due to the fact that his job in real life is being a surgeon but he still trains people when he can he does not wish to become SS or SSS rank even tho he can he wishes to keep his skills secret but when it comes down to it he becomes a killing machine he even rivals Hellhound thus giving him the title of "Wrath"(another 7 deadly sins) with these 3 the guild started to form we were getting members left and right but then people became inactive so it started to fall apart but Hellhound would not give up on it he expelled all the members they had worked for but then after that all Hellhound was focused on was the Guild he didn't care about school, home, friends all he did was plan out this guild now they have over 80 members (max member cap is 90 currently) and has unions with over 18 guilds and now people have learned.....IF YOU EVER MESS WITH THE SHADOWFANGS OR THERE UNIONS YOU WILL GO THROUGH HELL.....
Shadowfangs tries to be a mix between a serious guild with members who are cold hearted at times but also a friendly and funny guild Shadowfangs is happy most of the time unless there being messed with or threatened by other guilds.
---
Contacts
We also have a Facebook Page for Shadowfangs just Friend Robby Kroll on Facebook and ask to join the guild page after you join Shadowfangs in game (He Has a veteran commander profile picture) ~ The Reaper
the guild master Hellhound is active most times unless there is no way he can get on just message him over the game his charter name is exactly like this "lHellhoundl"
We have a guild ad set up most times just look for us in the guild advertisement section on the board in the game
Hellhound tends to wander around but he is mostly in Elder Ch10 or with his wife but Blaze15 can be found in the same area all the time on weekends.
---
Guild News

Demonic Souls Meeting: all demonic souls please meet in sparring on Monday we will be having a meeting.