Flame Lord
Jump to navigation
Jump to search
Flame Lord
Name
Elesis
Class
Flame Lord
Weapon
Claymore, Fire Magic
Age
21
Class Tree
> > > > 40px
Release Date
28 December 2017
Statistics
Flame Lord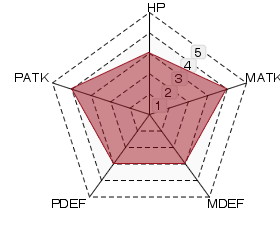 | | | | |
| --- | --- | --- | --- |
| Speed: | Slow | Average | Fast |
| Attack Range: | Short | Medium | Long |
| Difficulty: | Easy | Average | Hard |
| | | |
| --- | --- | --- |
| " | 아아~ 복잡하게 생각하는 건 딱 질색이야. 덤벼, 모두 화끈하게 태워주지…! | " |
Flame Lord
Specialty
Background
태초의 화염을 두른 불꽃의 화신.
불꽃 그 자체가 되어 모든 것을 일순간 태워버리는 전직.
계속되는 강적들과의 전투로 불꽃을 다루는 힘에 능숙해진 엘리시스는 아직 잠재된 자신의 가능성에 대해서 깨닫게 된다.
단순히 힘을 방출하는 것이 아닌, 힘을 담은 그릇의 변화.
불꽃을 주체하지 못하고 재가 되어 사라지는 비극을, 생각해본 적 없다고 하면 거짓일 것이다.
하지만 그 공포를 이겨내고 온전한 힘을 받아들여야 한다는 것을 깨달은 엘리시스는 지금까지의 경험을 토대로 성장한 자신을 믿고, 모든 힘을 해방하기로 결심한다.
'자, 다시 한 번 타올라 볼까!'
자기 자신이 불꽃 그 자체가 되는 기술을 터득한 엘리시스는 전장을 불태우는 불꽃의 화신으로 거듭나게 된다.

Third Class Advancement
After unlocking Transcendence and reaching Lv. 99, you will be eligible to advance to the 3rd job. To receive the 3rd job quest, click on the job change notification located below the map select.
3rd Job can also be obtained by using the Item Mall item: ??
.
Flame Lord
Clear Forgotten Elrian Sanctum once.
Collect 5 Traces of Primordial Chaos (Chrysalis, 11-6: Forgotten Elrian Sanctum).
Collect 20 Grand Compass Pieces (Skin Splitter, Elrianode).
Defeat 2,000 Henir Mutated Monsters in 11-3: Elrianode City and 11-4: Debrian Laboratory.
Defeat Spatio Reaper 30 times. Spatio Reaper can be found in 11-3: Elrianode City or 11-5: El Tower Defense.
Upon advancing to third job, you will receive:
Skill Tree
Additional Combos
 : Flame damage is calculated before Body of Fire.

 : All damage values for new and preexisting combos receive a 1.15x multiplier during 3rd job.


Image
Description
Damage
Land Ignition

After doing , slash short ranged waves of fire forwards with the last wave being larger and having more range.

149% Phy. Damage
 ???% Mag. Damage
 ???% Mag. Damage
 ???% Mag. Damage

Waves of Fire
Skills
| | | |
| --- | --- | --- |
| Hyper Active | Force Change Skill | Passive |
Force Passive

Rare/Elite/Unique

Legendary

Force Ability

Rare/Elite/Unique

Legendary
Videos
Gallery
Artwork
Miscellaneous
Trivia
When you awaken as a Flame Lord, your hair will change to a more firey hairstyle. This applies to costume hairstyles too.
The edge of Flame Lord's blade is consumed in flames. The fire on her in-game weapon is not animated.
Alternative Names
| Server | Name | Translation |
| --- | --- | --- |
| South Korea | 플레임 로드 | Flame Lord |
| China (Simplified Chinese) | 圣焰之主 | Sacred Flame Lord |