Raven
From Elwiki
Taker
Name
Raven Cronwell
Class
Taker
Weapon
Blade, Nasod Arm
Age
24
Birthday
May 8th
Height
184 cm (6 ft)
Weight
98 kg/113 kg (with Nasod Arm) (216 lb/249 lb)
Blood Type
AB
Class Tree
> > >
> > >
> > >
Voice Actors
박성태 Bak Seong Tae
宮野 真守 Miyano Mamoru
RIKI
Brian Beacock
Florian Hoffmann
Alex Messegué
Cédric Dumond
Paolo Sesana
Krzysztof Plewako-Szczerbiński
Steve Hudson
Mauro Eduardo
Release Date
24 April 2008
29 June 2011
3 August 2011
7 December 2011
11 September 2013
Statistics
Raven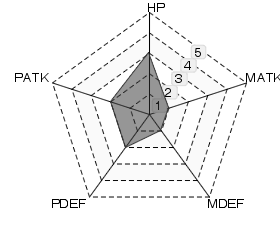 | | | | |
| --- | --- | --- | --- |
| Speed: | Slow | Average | Fast |
| Attack Range: | Short | Medium | Long |
| Difficulty: | Easy | Average | Hard |
| | | |
| --- | --- | --- |
| " | Have I helped a little for the peace of this world...? | " |
Raven
Specialty
Raven is the Crow Mercenary Knights' captain turned rebel leader who eventually joins Elsword to help find the missing El. He is a close combat expert, using his powerful Nasod arm and a sword in his human hand to clobber and slash enemies. Able to inflict damage with a seemingly endless barrage of attacks, he leaves foes begging for mercy.

Special Ability
Main Article: Anger of Raven

His suppressed rage is unleashed and channeled to the Nasod Core. It feeds off of Raven's rage, and the more rage, the stronger it becomes. The Nasod Core assists Raven in attacks and defense depending on the battle situation.

Background
Main Article: Altera Research Lab

Raven is a commoner from the Kingdom of Velder who worked hard to become the Captain of the Crow Mercenary Knights. Causing jealousy among the nobles, he was soon framed and sentenced to prison. His comrades and fiancée rescued him, and they all hid within the forest in the outskirts of Velder.
Unfortunately, Velder soldiers found them and eliminated them one by one. Raven stared at all the fallen bodies around him as he took what would have been his last few breaths. Just then, a Nasod figure appeared before him and everything turned black.
Raven awoke in a Nasod capsule, with devices attached to various parts of his body. Reborn with a Nasod arm and holding a blade on the right hand, he blindly fought to destroy the kingdom he once protected. Until one day, he met a crew of young, ambitious heroes who reminded him of his duty to defend his fellows. In atonement for his sins, he decides to join Elsword and his friends on a new life adventure of finding the missing El.

Side Story
Main Article: Short Story of Memories

Raven Cronwell is a commoner born in the Velder Kingdom. His biological father was an unknown commoner but also a strong warrior. At some point, he died, leaving Raven orphaned. Raven was later adopted by one of Velder's most powerful commanders, General Cronwell. He raised Raven to be an expert swordsman. He attended a prestigious military academy but once word of his commoner upbringing became known, many of the students began to discriminate against him, birthing his hatred for nobles. During the academy's Mock Siege Warfare, Raven saved a student named Owen, a brilliant tactician who was bullied by other students. Raven met Seris leading up to the Siege Warfare, a student who wasn't part of any team yet she asks Raven and Owen. While Owen was reluctant, Raven agreed to invite her. He, later with Owen and Seris, worked his way up for years to become the Captain of his team, the Mercenary Knights. At some point, Owen, who was blinded by jealousy because of what Raven has achieved, framed Raven for a crime worthy of death. His team, not accepting this, rescued him from the Velder prison where he was locked up. They fought their way through the Velder guards and managed to escape. However, they were ambushed by many Velder guards who outnumbered and defeated them. After that, Owen made sure to kill all his comrades in front of him, including Seris, and that he would be the last one to die. After that, the Nasods found him barely alive, sending him to a laboratory located somewhere in Return Plains, where he was healed and given a Nasod arm. A device was also attached to his head, forcing him to obey the Nasods' orders. He later rebuilds a team called the Crow Mercenaries and an airship known as "The Black Crow". After this, he seeks out revenge for what Velder did to him, doing a lot of atrocities against Velder and their people. He later faces against the El Search Party who had a tough fight against Raven but managed to win against Raven and break him free from the mind control device. After coming to his senses, he realized all the sins and evil acts he committed. Wanting to pay back for everything he has done wrong and to get a whole new life, he agrees on joining the party to get back the El Shard.

First Class Advancement
Raven is required to be Lv15 to begin his first class advancement.
Raven can decide between advancing as a Sword Taker ,Over Taker or Weapon Taker.
Skill Tree
Skills
Passives
Locked
Level 1
Level 5
Level 10
Level 15
Level 20
Skill Traits unlocked at Level 20.
Final Enhanced Skill unlocked upon advancing to 1st job class.
Combos
Combo
Description
Damage
Basic 4 slash combo that knocks down with the final hit.

154% Phy. Damage
190% Phy. Damage
235% Phy. Damage
280% Phy. Damage

Basic combo with a Magical attack as a finisher. After 3 slashes, Raven emits a fire burst from his arm which causes multiple hits. The multiple bursts can be dash cancelled.

154% Phy. Damage
190% Phy. Damage
235% Phy. Damage
 ???% Mag. Damage x7
+ ???% Mag. Damage

Sword/Claw combo that launches the monster in the air.

154% Phy. Damage
190% Phy. Damage
360% Phy. Damage
432% Phy. Damage

Two hit claw combo which finishes off with a fire blast from the Nasod arm. This attack itself deals heavy damage, and is best to use as a finisher for a combo.

Post KR 04/20/2015 patch:

Pushing distance increased.

Dash combo which knocks monsters back a great distance.

Post KR 04/20/2015 patch:

Pushing distance increased.

Dash combo that grabs with the nasod claw, hitting twice and causing heavy stun.
Single jump slash.
Single jump claw slash which causes KD.
Dash jump claw swipe, followed by an overhand slash that knocks down monsters.
Dash jump magical attack. Raven jumps then shoots one small fire burst from his arm which deals one hit which KD.
Recovery /
Recover by performing a backflip slash which will knock down enemies.

Command is modified at level 1, for more details see: Shadow Step
Skills
| | | | |
| --- | --- | --- | --- |
| Special Actives | Active | Passive | Couple Skill |
Theme
Videos
Gallery
Artwork
April Fools Skill Cut-in featuring Aida (New).
Miscellaneous
Trivia
Raven officially joins the main cast after the Black Crow story quest [Dungeon] Invaders from the Sky.
Due to story events, Players are to defeat Raven who poses as the boss of 4-1.
Prior the the release of Raven's side story Short Story of Memories, Owen's name was previously Alex in NA.

This was not the case in KR in which he was never given a name till the side story.
Owen is still referred to as Alex in Raven's tutorial.

With a Triple Element Enchantment, Raven's claws attacks outline of color will remain blue unlike when he attacks with his sword.
The design of Raven's Nasod Arm will change when equipped with certain Ice Burner gloves.
Raven wrote "Flying Kick", the skill note for Assault Kick.
The side story Short Story of Memories 6 shows the relationship between the trio.
According to Raven's prologue, Raven's designation while he was being turned into a Nasod-human cyborg was Experiment 137.
Alternative Names
| Server | Name | Translation |
| --- | --- | --- |
| South Korea | 레이븐 | Raven |
| Japan | レイヴン | Raven |
| Taiwan (Traditional Chinese) | 雷文 | Raven |
| China (Simplified Chinese) | 雷文 | Raven |
Characters
      Raven


Taker