Burst Wolf
Jump to navigation
Jump to search
[Special Active: Tenacity] Focus energy on the Destroyer and smash it to the enemy. If the attack is successful, transfer any debuff from the caster to the enemy.
Final Enhanced Skill

No matter the distance, transfer 2 nearby member's debuff to the attacked enemy.
Requirements
Skill Information
PvE
Level Required
Damage (Physical)
Number of
Status Ailment
Passes
MP Usage
Cooldown
Cannon Hit
Shockwave
15
454%
1631%
4
100 MP
10 Seconds
[Enhanced]
PvP
Level Required
Damage (Physical)
Cannon Hit
Shockwave
15
108%
388%
[Enhanced]
Reversed Burst Wolf
Regenerating (1) Burst Wolf
Attribute Effect
Details
Attribute Effect
Details
MP Usage
Cooldown
MP Recover
MP Usage decreased to 50%
Cooldown increased to 150%
50 MP
15 Seconds
25% chance of regaining 50% of the MP Usage
50 MP
Tips and Details
The first hit of Burst Wolf hits slightly behind Chung.
Status Ailment Transfer
If you carry a status ailment, by using this skill, you can pass the infliction to the target.
Trivia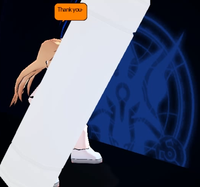 Updates
Date
Changes
KR
NA
PvE
PvP
07/28/2011
-

▲ Shockwave damage increased.
▼ Cannon Hit damage decreased.

03/29/2012
-
07/10/2014
-

▲ Hitbox revamped.
▲ Damage increased.

04/20/2015
-

▼ Burst's hitbox changes to follow the visual effect, so it's unable to hit the enemies above and below the platform.

08/20/2015
-

▲ Cast speed increased.
▲ Doesn't launch targets, pushes targets away with hitstun.
▲ After effect hitbox activates even if the main attack doesn't hit.
Moved from Iron Paladin to Fury Guardian.

10/29/2015
03/16/2016

▲ Added feature to transfer debuffs of 2 party members within certain range.

11/19/2015
-

Fixed the error that initial strike cannot hit the target.

04/21/2016
05/18/2016

▲ "Regenerating (1)" attribute effect increased.
▼ Freeze frame duration reduced.
"Enhanced" attribute changed to "Reversed".

01/12/2017
-
04/27/2017
-
06/15/2017
-

Fixed issue where Cooldown becomes longer when using the skill in Awakening Mode.

04/05/2018
04/18/2018

▲ Shockwave damage increased.
▼ Cannon Hit damage decreased.
Alternative Names
Server
Name
Translation
South Korea
버스트 울프
Burst Wolf
Japan
バーストウルフ
Burst Wolf
China (Simplified Chinese)
爆裂之狼
Burst Wolf
Germany
Wolfsschrei
Wolf Howl
Spain
Aullido del lobo
Wolf Howl
France
Hurlement du loup
Wolf Howl
Italy
Urlo del Lupo
Wolf Howl
Poland
Wycie Wilka
Wolf Howl
United Kingdom
Wolf's Howl
Brazil
Lobo Feroz
Fierce Wolf