택티컬 트루퍼
From Elwiki

Tactical Trooper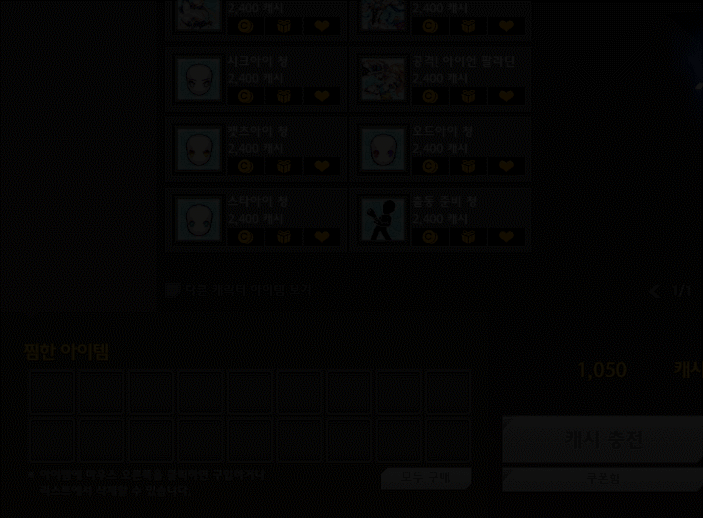 Destroyer, Disfrozen-powered Grenades
| | | |
| --- | --- | --- |
| " | My Destroyer is finally completed! | " |
Tactical Trooper
Specialty
As a Tactical Trooper, Chung utilizes and shares strong support buffs with allies using Tactical Field - Raid/Endurance. He also gains a new Siege Mode, known as Reverse Siege. This new mode has longer range and is more powerful. By also deploying mortar units, he is capable of tactically attacking enemies and has a strong ability to reduce damage received due to the machinery core on his chest when in Freiturnier mode.

Background
In his quest to further improve his weapon and abilities, Chung eventually turns up in his father's workshop. He uncovers his father's research on enhancing the Destroyer cannon that was drawn up before the elder defender of Hamel was possessed by demons. Chung uses the information as a guide, but he needs help to make it a reality.
Adel, the Ponggo mechanic from Altera, offers to help build the Disfrozen Portal, an engine that can generate boundless amounts of El energy for the Destroyer. With the help of Echo and Lento as well, the engine is completed in time. This development promises to take his skill to the next level and refine his strategic ability. Now known as the Tactical Trooper, he has come closer than ever to saving Hamel.

Second Class Advancement
At Lv35, Shelling Guardian can advance into Tactical Trooper. The second class advancement quest is obtained from Ariel, the event NPC located in every town.
Tactical Trooper can also be obtained by using the Cash Shop item: Trooper Tactics
.
Tactical Trooper
Skill Tree
Skills
Passives

Level 35

Level 45

Level 50

Level 55

Level 60
Level 65
Transcendence

Level 70

Level 80

Level 90

Level 95
2nd Job Skill Traits unlocked at Level 70.
2nd Job Final Enhanced Skill unlocked upon Transcending.
Transcendence Skill Traits unlocked at Level 99.
Transcendence Final Enhanced Skill unlocked upon advancing to 3rd job class.
Additional Commands
Image
Description
Damage
Dungeon Modifier
Combo Siege


After Chung executes the basic combo, he throws a grenade onto the ground which bounces back up, and smashes his targets with his cannon, reloading ammo, pushing them back to where the bounced up grenade is and switches to Siege Shelling stance. In PvE, the grenade can directly hit the target without bouncing back up.

100% Phy. Damage
110% Phy. Damage
200% Mag. Damage
120% Phy. Damage

Backfire Siege


After Chung dodges behind targets, he releases a cannon blast, followed by a reload and an aiming shot from the back of his cannon and switches to Siege Shelling stance.

Under Shot (KR Only)


After launching into the air with , fire a missile downward at a slight angle. The explosion launches enemies into the air.
Red Cannonball Skill Boost
Tactical Trooper has a unique system that automatically uses red cannonballs to increase the damage of certain skills. The red cannonballs are prioritized to substitute the blue cannonball cost, allowing some skills to be activated even if no blue cannonballs are available.


Max skill damage increase refers to how much the skill's total damage increases when the max amount of red cannonballs are used.

Impact Detonation's physical damage is the unlisted damage done to targets hit by the cannon.

Lunatic Blow, Detonation, Impact Detonation, and Dread Chase use 1 cannonball at a time, limiting the boost they get. E.g., if Dread Chase is used with 3 red and 2 blue cannonballs, the first 3 missiles are boosted by 5% each, not 15%. The remaining missiles are unaffected, so the total damage is increased by only 3%.

Chaos Cannon uses up to 2 red cannonballs per shot. When 1 red cannonball is left, the shot uses 1 blue cannonball as well and the boost is 5% instead of 10%.
Skills
Videos
Gallery
Artwork
Backstory of Tactical Trooper in comic format. Click Here
Miscellaneous
Trivia
Like Shelling Guardian, Tactical Trooper's Freiturnier has a slightly different appearance from Chung's other second job paths, Iron Paladin and Deadly Chaser.

Instead of just wearing a helmet, he also gains a machinery core on his chest and the Disfrozen Portal on his back.

The Disfrozen Portal is based on a combination of the research his father left, the Ponggo's expertise in machinery, and Echo's expertise in creating large explosions.

Tactical Trooper has a slightly edited alternate portrait. He is depicted frowning instead of smiling.
Alternative Names
Server
Name
Translation
Japan
タクティカルトルーパー
Tactical Trooper
Taiwan (Traditional Chinese)
聖殿禁衛軍
Palace Guardian
China (Simplified Chinese)
圣殿禁卫军
Palace Guardian
Germany
Kommando-Kanonier
Commando Cannoneer
Spain
Cañonero comando
Commando Cannoneer
France
Canonnier de commando
Commando Cannoneer
Italy
Cannoniere Commando
Commando Cannoneer
Poland
Bombardier
United Kingdom
Commando Cannoneer
Brazil
Comandante
Commander