Freezing Point Investigation
From Elwiki
| | |
| --- | --- |
| | [Passive] Converts fireballs into iceballs. Iceball range is slightly wider than fireballs and slows down during a short period of time. |
Requirements
Skill Information
Skill Level
Level Required
Damage Increase
1
35
0%
2
2.5%
3
36
5%
4
39
7.5%
5
42
10%
6
45
12.5%
7
48
15%
8
51
17.5%
9
54
20%
10
57
22.5%
11
60
25%
12
63
27.5%
13
66
30%
14
69
32.5%
15
72
35%
16
75
37.5%
17
78
40%
18
81
42.5%
19
84
45%
20 (M)
86
47.5%
Updates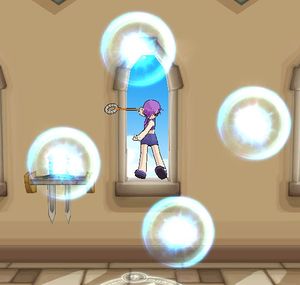 07/04/2013 KR

Fixed error where smaller iceballs had high damage.
Fixed error where chance for critical hit was included in the iceballs.
SP required for the skill increased and SP required for leveling decreased.

11/07/2013 KR

The base range of iceballs has been changed to be the same as Fireball Study.
All fireball combos and skills like Chain Fireball and Circle Flame are changed into iceballs.
SP requirement changed (Unlock 10 SP, Leveling 2 SP).

03/27/2014 KR

Fixed error which XX < X will knockdown targets.

10/06/2014 KR

Fixed error where combos had shorter range after acquiring Freezing Point Research.

12/04/2014 KR

Fixed problem where Freezing Point Research made fireball range shorter when it should have made it longer.

02/05/2015 KR

Damage Increase decreased.

08/06/2015 KR

Freezing Point Investigation deleted.
Alternative Names
Server
Name
Translation
South Korea
 ??
Freezing Point Research
China (Simplified Chinese)
冰点研究
Freezing Point Research
France
Recherches sur le point de congélation
Freezing Point Researches
United Kingdom
Freezing Point Research