Moonlight Hill (Day) (Uphill)
From Elwiki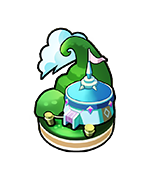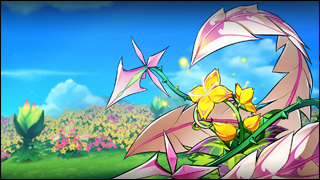 Moonlight Hill (Day) (Uphill)
[
edit
]
| | | |
| --- | --- | --- |
| " | The flowers are blooming on the warm hill top. | " |
Description
Head to Moonlight Hill to save the people at camp who are in danger.
Dungeon Layout
Mobs
Monster Image
Monster Description
Monster Moves
Derurung - A baby griffon local to the region.

Scratch: Scratch in front of it.
Charge: Charge forwards at a constant pace doing multiple hits overtime.

Papilleo - A butterfly local to the region.

Glitter ball: Release a ball of enemy which slowly travels forward.
Aroma: Release an aura around it, it will not deal hitstun but will deal damage.

Papilleo Nest - A stump where Papilleo dwell.

Papilleo Summon: Papilleo will regularly spawn from the stump.

Lympy - A flower spirit.

Spirit Ball: Create a small green ball of light which travels forwards.

}}
Boss
Monster Image
Boss Description
Boss Moves
Gramans - A flower monster located in the flow fields.

Vine Whip: Slam the ground in front and behind it with its vines.
Seed Rain: Cause seeds to fall from the sky in locations indicated by a pillar of light.
Summon: Summon a Lympy and a Papilleo to aid it in battle.

}}
Updates
Date
Changes
KR
NA
12/17/2020
01/13/2021

Moonlight Hill (Day) (Uphill) added.
Alternative Names
| Server | Name | Translation |
| --- | --- | --- |
| South Korea | 낮의 언덕 (상행) | Daytime Hill (Uphill) |
| China (Simplified Chinese) | 白昼山丘上山道 | Daytime Hill Uphill |
| France | Colline ensoleillée (montée) | Sunny Hill (Uphill) |