Moonlight Hill (Day) (Downhill)
From Elwiki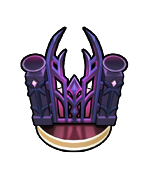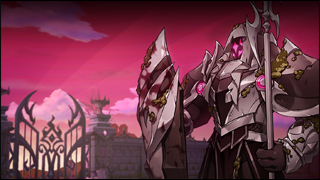 Moonlight Hill (Day) (Downhill)
[
edit
]
| | | |
| --- | --- | --- |
| " | Below the beautiful hills, was an ominous, old abandoned manor. | " |
Description
Noah heads over to find trace of the Order.
Dungeon Layout
Mobs
Monster Image
Monster Description
Monster Moves
Derurung - A baby griffon local to the region.

Scratch: Scratch in front of it.
Charge: Charge forwards at a constant pace doing multiple hits overtime.

Papilleo - A butterfly local to the region.

Glitter ball: Release a ball of enemy which slowly travels forward.
Aroma: Release an aura around it, it will not deal hitstun but will deal damage.

Lympy - A flower spirit.

Spirit Ball: Create a small green ball of light which travels forwards.

}}
Boss
Monster Image
Boss Description
Boss Moves
Gate Keeper - The statue in front of the abandoned manor rises up to fend off intruders.

Stab: Thrust its spear forward.
Double Slash: Slash twice with its spear.
Erupt: Slam the rear end of its spear into the ground, creating a shockwave.
Guard: Enter a defensive stance with its shield raised to decrease incoming damage.

}}
Boss Drops
BGM

Image
Name
Boss
Character
Stats

Gate Keeper's Spear

Gate Keeper

Common

Lv19 Accessory (Bottom Piece):

Physical Attack +5


Magical Attack +5


---

Maximize +1%


Critical +1%






Updates
Date
Changes
KR
NA
12/17/2020
01/13/2021

Moonlight Hill (Day) (Downhill) added.
Alternative Names
| Server | Name | Translation |
| --- | --- | --- |
| South Korea | 낮의 언덕 (하행) | Daytime Hill (Downhill) |
| China (Simplified Chinese) | 白昼山丘下山道 | Daytime Hill Downhill |
| France | Colline ensoleillée (descente) | Sunny Hill (Downhill) |