Temple of Time
From Elwiki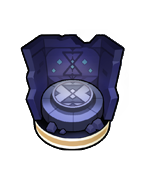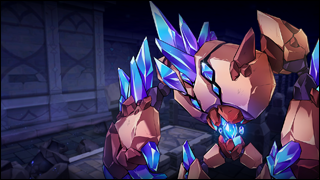 Temple of Time
[
edit
]
| | | |
| --- | --- | --- |
| " | Inside the old temple. Smell of cold stagnated air and settled dust feels unfamiliar. | " |
Description
When he followed the scream, he found someone he never met before.
Dungeon Layout

Mobs
Monster Image
Monster Description
Monster Moves
Ruin Snake - A serpent covered with a rocky shell.

Comp: Bite targets in front of it with is sharp rocky teeth.

Ruin Spider - A spider creature covered with a rocky shell.

Lunge: Throw itself forward to tackle into enemies.
String Shot: Fire webs out of its mouth.

Ruin Golem - A golem dwelling the temple, comprised of rock and crystal.

Slam: Raise its rocky arms and slam the ground in front of it with super armor.

}}
Boss
Monster Image
Boss Description
Boss Moves
Ruin Guardian - A much powerful rock golem guarding the temple's entrance.

Grab: Raise its two arms and grasp them together with force.
Slam: Raise its arms up high then slam them into the ground.
Charge: Ready itself, then charge forwards slowly to while doing large continuous damage.

}}
Dialogue
Noah: If I remember correctly, this is... Why? I knew I 'revenged'...
Updates
Date
Changes
KR
NA
12/17/2020
01/13/2021
Alternative Names
| Server | Name | Translation |
| --- | --- | --- |
| South Korea | 시간의 유적 | Ruins of Time |
| China (Simplified Chinese) | 时间的遗迹 | Ruins of Time |
| France | Ruines du temps | Ruins of Time |