Difference between revisions of "White Mist Swamp/id"
From Elwiki
---
Revision as of 16:56, 18 December 2019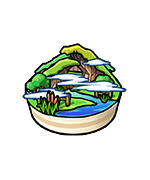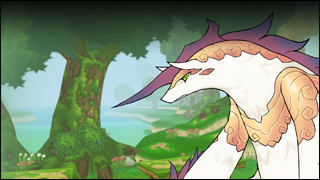 White Mist Swamp
| | | |
| --- | --- | --- |
| " | Kamu telah mengejar Banthus sampai ke Elder. Sesaat setelah kamu memasuki White Mist Swamp, pasukannya muncul untuk menghalangi jalanmu. | " |
Keterangan:
Sebuah tempat keramat yang terletak di bagian akhir dari hutan Ruben. Sesosok makhluk suci sedang melindungi harta karun kuno.
| | |
| --- | --- |
| | |
Mob:
| Gambar Monster | Keterangan Monster |
| --- | --- |
| | Mars - Bandit bertopeng serigala yang mencoba untuk menghentikan usaha Elsword untuk mengambil kembali El! Mereka seharusnya tidak menjadi masalah asalkan kamu menyerang mereka dengan cepat. |
| | Ruchi - Seekor burung yang tinggal di Ruben yang akan menendangmu dengan cepat menggunakan kakinya. Sayangnya, burung ini tidak bisa terbang. |
| | Toto - Salah satu dari banyak bandit yang mencoba mencuri Elstone. Mereka bisa menyerang dari jarak jauh menggunakan pisau mereka. |
| | Fairy Guardian - Penjaga Kuno yang berada di tempat yang salah dan menyerang apapun yang mendekatinya. Monster ini akan muncul di atas tanah dan bangun saat kamu mendekati mereka. Mereka tidak dapat dillempar ataupun dijatuhkan. |
| | Tree Knight - Seekor peri di hutan yang bertindak seperti ksatria dan akan memukulmu dengan tongkat. |
| | Bruce - Salah satu bandit terkuat Banthus. Kamu lebih baik hati-hati terhadap mereka. |
Mini Boss:
Gambar Monster
Keterangan Boss
Gerakan Boss
Monkey King - Raja monyet yang mulai menyerang semua penyusup setelah pencuri itu datang.

-Monkey Combo: Monkey King akan berayun pada anda sebanyak tiga kali. Memberikan jumlah serangan yang kecil.
-Monkey Roll: Ia akan berteriak dengan keras, kemudian mulai berguling dalam jarak tertentu.
-Monkey Smash: Dia berteriak, kemudian berdiri dan memukul tanah. Ini tidak menyerang secara langsung, tetapi akan mengenaimu jika kamu berada di tanah. Satu-satunya cara untuk menghindar dari serangan ini adalah dengan melompat saat dia melakukannya.
Boss:
Gambar Monster
Keterangan Boss
Gerakan Boss
Ancient Phoru - Setelah menemukan Elstone yang hilang, Ancient Phoru yang marah itu menyerang semua yang berdiri di jalan, dan itu tergantung pada Elsword dan timnya untuk menenangkannya!

-Claw Combo: Ancient Phoru akan menebas Anda sebanyak dua kali dengan cakar yang tajam.
-Ram! Bos akan sedikit berjongkok, kemudian menyerang ke sisi lain arena permainan. Jika kamu terkena serangan ini, kamu akan terlempar ke belakang, waspadalah!
-Flamethrower: Ancient Phoru akan mengisi napas berapi-api dan meniupkan api di sepanjang tanah. Salah satu serangannya yang paling kuat, tetapi juga salah satu yang paling mudah untuk dihindari. Untuk menghindarinya, hanya tinggal di dekatnya sementara ia membuang napas apinya. Pastikan untuk tidak memukul, atau kamu akan terbakar.
Percakapan:
Boss Intro:
Banthus: Stupid El Search Party Member. Kamu berada di sini sekarang. Jika saja aku dapat mengirimkan El ini kepada Wally... Wahahahahahah sudah tiba saatnya.