White Mist Swamp/id
From Elwiki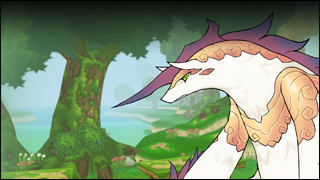 White Mist Swamp
Setelah semua kejadian di Ruben, Ancient Phoru, guardian El-Tree, sangat marah setelah mengetahui bahwa Elstone itu dicuri. Elsword dan timnya dengan cepat menuju ke the White Mist Swamp Untuk menenangkan Ancient Phoru dan berangkat ke Elder, kota dimana Banthus telah melarikan diri, yang memulai bagian selanjutnya dari kisah mereka!
Video: Klik di sini untuk video White Mist Swamp
Gambaran Map
| Tingkat Kesulitan | Map |
| --- | --- |
| Normal / Hard | |
| Very Hard | |
Musuh
Gambar Monster
Deskripsi Monster
Ruchi
Seekor burung yang menyertai para bandit dan mencoba untuk menyerang Elsword dan timnya.
Toto
Salah satu dari banyak bandit yang mencoba mencuri Elstone.

Mereka bisa menyerang dari beberapa jarak menggunakan pisau mereka.

Tree Knight
Seperti Ruchi, Tree Knight juga menyertai para bandit.
Bruce
Salah satu bandit terkuat Banthus's. kamu lebih baik hati-hati terhadap kelompok mereka!
Miniboss: Monkey King
Raja monyet yang mulai menyerang semua penyusup setelah pencuri itu datang.
Moves:

Monkey Combo: The Monkey King akan berayun padamu 3 kali. Damagenya kecil.

Monkey Roll: Ia akan mengaum dengan liar, kemudian mulai roll dari suatu jarak.

Monkey Smash: Dia mengaum, kemudian berdiri dan kemudian memukul tanah. Ini tidak memukulmu secara langsung, tetapi akan memukul jika Kamu berada di tanah. Satu-satunya cara untuk menghindari serangan ini adalah dengan melompat sementara ia menggunakan Skill ini.

Boss: Ancient Phoru
Setelah menemukan Elstone yang hilang, Ancient Phoru yang marah itu menyerang semua yang berdiri di jalan, dan itu tergantung pada Elsword dan timnya untuk menenangkannya!
Moves:

Claw Combo: Ancient Phoru akan menebasmu sebanyak dua kali dengan cakar yang tajam.

Ram! Bos akan mendekam, kemudian menyerang ke sisi lain stage. Jika Kamu terkena serangan ini, kamu akan terlempar ke belakang, waspadalah!

Flamethrower: Ancient Phoru akan mengisi napas berapi-api dan meniupkan api di sepanjang tanah. Salah satu serangannya yang paling kuat, tetapi juga salah satu yang paling mudah untuk dihindari. Untuk menghindarinya, hanya tinggal di dekatnya sementara ia membuang napas apinya. Pastikan untuk tidak memukul, atau kamu akan terbakar. Catatan: Bos ini memiliki sebuah stoic di awal 30 hit.
Boss Drop
Gambar
Nama
Class
Stat



Monkey King's Tail

Semua


Aksesoris (Bottom Piece):


Physical / Magical Attack +15


Movement Speed +4%


Didrop oleh Miniboss "Monkey King"




Ancient Sword / Giant Phoru Toy

Raven & Eve


Lv8 Weapons:


Physical Attack +1237


Magical Attack +1093


Critical Hit Rate +60


Attack Speed +60


Giant Phoru Toy didrop oleh Miniboss "Giant Phoru" in 1-1



Steel Dogtooth

semua


Aksesoris Wajah (Bottom):


Physical / Magical Defense +30


Max HP +1%