Lu
From Elwiki
Butler
Name
Luciela "Lu" R. Sourcream
Class
Butler
Weapon
Plate, Cake, Fork
Birthday
July 16th
Height
141 cm (4 ft 7 in)
Statistics
Lu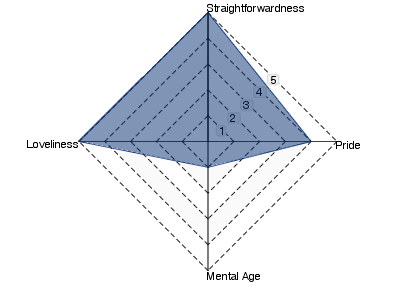 "

I'm Lu, the butler of Elrios Mansion.
Let's start afternoon tea time!


"
Lu
Background
Lu was one of the many landlords of Elrios. She was betrayed by her most trusted vassal and lost all her family property. After that, she became a butler in Elrios Mansion. After forging a contract with Ciel, they began to search for the traitors. Her favorite phrase is "Kyu~~".

First Class Advancement
Lu is required to be Lv.15 to begin her first class advancement.
However, she loves his job. So she doesn't want to do the class advancement.

Gallery
Characters
      Add

      Add

      So close

      Almost there

      ONE MORE DOWN!

      Ain

      Karis

      Ran

      Scar

      Banthus

      Out God William