Daydreamer
Jump to navigation
Jump to search
Daydreamer
Name
Laby
Class
Daydreamer
Weapon
Mirror (Nisha), Black Forest Energy, Memories
Age
Unknown
Class Tree
> > > >
Release Date
31 January 2019
Statistics
Daydreamer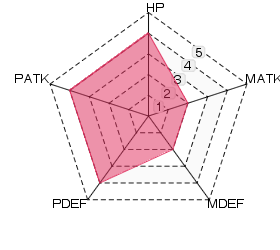 | | | | |
| --- | --- | --- | --- |
| Speed: | Slow | Average | Fast |
| Attack Range: | Short | Medium | Long |
| Difficulty: | Easy | Average | Hard |
Daydreamer
[A fantasy illusionist who recalls the memory of the Black Forest and Nisha]
니샤와 검은 숲의 요소를 활용하여
숲의 기억으로 전투를 보조하는
환상술사입니다.
Background
Alone in a foreign place, she mustered up the courage to ask for help from people, but only thing she got was hostility.
"I knew it... There's no one who can help Laby..."
Just as she was about to abandon all hope due to the deepening distrust, she receives an unexpected help from a girl. Her sincerity touched Laby, and she decides to have faith in the world outside of the forest one more time.
But that did not last long; Laby felt a pain she didn't feel before when she saw the girl grieving. The sense of helplessness she felt from watching her grandfather get dragged away. The despair of knowing that the fragile happiness in one hand can shatter in an instant at any moment...
"Nisha... I am weak, and the world outside of the forest is too harsh. I can't do this anymore... Please help me..."
When Nisha saw Laby unstable and crumbling down, she embraced her. A rest like the night absorbed into Laby and Nisha's voice echoed in the silence.
"My power is too weak to help you, but if you can give me your emotion, then it will become my power and I might be able to protect you from the things that torment you."
Laby gladly gave Nisha a part of her emotion, who was telling her that she will endure through her pain instead. Nisha grew stronger with Laby's emotion, and used her power of turning illusion into reality to protect her, while giving sweet illusions to Laby so that she may escape from the pain in front of her eyes.

Second Class Advancement
Upon reaching Lv. 35, Rusty Child can advance into Daydreamer. To receive the 2nd job quest, click on the job change notification located below the map select.
Daydreamer can also be obtained by using the Item Mall item: Daydreamer's Fantasy
.
Daydreamer
Clear L2-1: Bamboo Forest.
Speak with Spring of Memory in Laby's Imaginary World.
Clear L2-2: Road to Lord's Keep.
You can Transcend at Lv 70.
Skill Tree
Skills
Passives
Locked
Level 35
Level 40
Level 45
Level 50
Level 55
Level 60
Level 65
Additional Combos
 : All damage values for new and preexisting combos receive a 1.1x multiplier during 2nd job.


Combo
Description
Damage
Dark Swing

After punching, swing Nisha three times as she expels dark energy.

Dark Roots

After Laby warps behinds and fires a shadow ball at the enemy, she will then cause a large mass of black roots to burst out of Nisha.
Skills
| | | | |
| --- | --- | --- | --- |
| Hyper Active | Special Active | Active | Passive |
Gallery
Artwork
Miscellaneous
Trivia
Daydreamer is the last time this path is physically still Laby, before Nisha takes her place and places her in the mirror's imaginary world for happiness.

She retains this look when summoned by Nisha for their 3rd job hyper.

Laby's eyes gain a very bright and nearly vacant white shine to them not present in any other of her classes, which may be due to her not actually seeing the world as it appears to be, as a result of Nisha's illusions meant to keep her happy.
Alternative Names
| Server | Name | Translation |
| --- | --- | --- |
| South Korea | 데이드리머 | Daydreamer |