General Bélico
From Elwiki
Essa página se encontra em processo de tradução!
Essa página se encontra em processo de tradução!
This page is in process of translation!
This page is in process of translation!
Veteran Commander
Name
Raven
Class
Veteran Commander
Weapon
Blade, Enhanced Nasod Arm
Class Tree
Raven > Weapon Taker > Veteran Commander
Release Date
23 August 2012
August 14th, 2013
21 August 2013
21 August 2013
19 March 2014
Statistics
Veteran Commander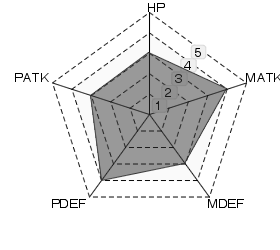 | | | | |
| --- | --- | --- | --- |
| Speed: | Slow | Average | Fast |
| Attack Range: | Short | Medium | Long |
| Difficulty: | Easy | Average | Hard |
| | | |
| --- | --- | --- |
| " | I must fight on... for those I care for...! | " |
Especialidade
Com um novo braço Nasod, Raven é capaz de aquecer mais além das limitações. Isto lhe permite executar ainda mais combos e habilidades de jateamento de Fogo. Ele também pode causar "sangrar" nos inimigos, proporcionando um forte dano ao longo do tempo. Com Passo Falso, ele é capaz de pisar em ambas as direções para desviar e fugir dos inimigos.

História
Durante a batalha dos heróis na Fábrica Nasod, o braço Nasod de Raven acabou superaquecendo demais e acabou se danificando, ferindo o próprio guerreiro no processo. Percebendo que seu braço não aguentaria mais a pressão do superaquecimento por muito tempo, o guerreiro achou melhor procurar a ajuda dos Pongos, que sempre se mostraram especialistas em armas.
Bastou uma pequena análise para que os Pongos o enviassem para coletar diversos materiais raros, para que pudessem reparar seu braço: um braço de Ígneo, capaz de disparar chamas nucleares, para aumentar seu poder de fogo; o aço negro do cavaleiro Dulahan, para melhorar sua resistência ao calor; e fragmentos encantados de Golem, capazes de tornar o aço negro mais leve e, assim, facilitar os movimentos do braço. Apesar de ser preciso enfrentar monstros perigosos para realizar estas tarefas, Raven se mostrou vitorioso e conseguiu todos os ingredientes!
Assim, os Pongos completaram a melhoria no braço Nasod e, em pouco tempo, Raven conseguiu mostrar todo o seu potencial, tornando-se um verdadeiro líder no campo de batalha! Assim, ele atingiu o posto de General Bélico, o guerreiro veterano especialista em armas, capaz de liderar de forma passional e tática ao mesmo tempo.

Second Class Advancement
No nível 35, O Mercenário Artilheiro pode avançar para General Bélico. A missão do segundo avanço de classe é obtida com Ariel, a NPC de evento localizada em qualquer vila.
O General Bélico também pode ser obtido através do item da Loja de Cash: Medalha dos Mercenários Crow
.
General Bélico
Fale com o pongo ancião de Altera Adel.
Colete:
Colete:
Skill Tree
| | | | | | |
| --- | --- | --- | --- | --- | --- |
| | | | | | Level 35 (4 SP) |
| | | | | | Level 45 (4 SP) |
| | | | | | Level 50 (4 SP) |
| | | | | | Level 55 (5 SP) |
| | | | | | Level 60 (5 SP) |
| | | | | | Level 65 (10 SP) |
Additional Combos
Image
Description
Damage

Air Bomb Raid
(Will overheat) Raven jumps into the air, shoots out an explosive shell, and continues the combo with a barrage of shells at a 45 degree angle. The first shell he fires requires MP, and launches the target slightly. Repeatedly pressing the X key will fire shells repeatedly, causing overheat, with the last shell also launching the target. However pressing the X key only twice will fire the first shell and then another, both of which will launch the target, with no overheat. Should the shells come into contact with a platform they will leave a trail of fire momentarily, burning any targets they come in contact with. The shells will fizzle out and disappear if they travel far enough without contact, however flames still appear where they would hypothetically land. A maximum of 10 shells can be fired in one volley.


200% Mag. Damage
EITHER
200% Mag. Damage
OR
100% Mag. Damage x8
(PvP Damage Modifier = 0.75)
+ 200% Mag. Damage
(Flame Trails) 33% Mag. Damage
(lasts 19 seconds)

Sword Flame Thrower
(Requires overheat) After executing the standard >>ZZ combo, Raven spins around, striking the target with his claw and blasts flames from his palm. Requires overheat to use at all; attempting to do so without enough HP will cause instant recoil. Hold the button to both start and continue spraying flames.


100% Phy. Damage
100% Phy. Damage
50% Phy. Damage
HOLD 150% Mag. Damage x10
(PvP Damage Modifier = 0.75)
Overheat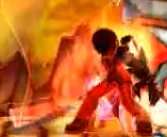 Weapon Taker and Veteran Commander has a unique system in which he can increase the effects of some combos and skills by "overheating" himself as well as increasing his damage output by 10% in a similar fashion to Awakening Mode. To do this, one must repeatedly press the skill button for the corresponding skill 5 times or more in succession; if done right, a small text will appear saying "OVERHEAT". However, Overheating will result a loss of HP as well as a recoil that leaves one vulnerable. Whereas Weapon Taker's skills will recoil with an uppercut after overheating, Veteran Commander's skills will recoil with a swing.
Such skills include:
Weapon Taker
Veteran Commander
Updates
8/23/2012 KR
05/29/2014 KR
09/17/2014 NA

Overheat buff reduced from 10% to 5%.
Skills
| | | | |
| --- | --- | --- | --- |
| Hyper Active | Special Active | Active | Passive |
Videos
Gallery
Backstory of Veteran Commander in comic format. Click Here

VCShadowmodel.png

Veteran Commander's Shadow Model ingame and Accessories that are obtainable during Veteran Commander Pre-event.
Trivia
Veteran Commander is Raven's job branch to follow the Transform theme; a desperate act done in order gain a tremendous boost in power.

Raven increases the firepower of his Nasod arm, further increasing the risk of overheating his arm and injuring himself.

Whenever Veteran Commander's arm overheats, it will show as his arm 'vents' opening, and makes a sound when it closes.
According to the official manhwa, "Brave Heart", it can be assumed that the color change of a portion of Raven's hair stems from nuclear radiation caused by Ignis's core that was implanted in his arm.
With both Mercenary Behavior and Mercenary Survival Strategy, Veteran Commander can become extremely resistant to overheat, status effects, and damage when low on HP, making him a progressively difficult opponent to injure.
During Veteran Commander's release event in NA/UK, When summoning his NPC Card, the angel from the KR pre-event appears and fights for them. However this didn't happen in his Pre-event.
Veteran Commander has exceptional mid-air maneuverability compared to other job classes after learning Air Slicer, which gives him the most mid-air skills out of any job class.
Veteran Commander's overall design has crow-like motifs.
Personagens
      Rose


Canhoneira


Comandante Bélica


???

Justiceira


Rosa Carmim


???

Valquíria


Freya


???

Metalista


Optimus


???

      Ain


???


???


???

???


???


???

???


???


???