Buried Temple
From Elwiki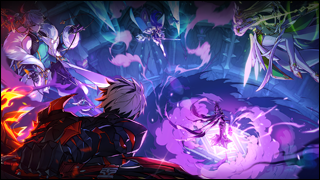 Buried Temple

[

edit

]
Demon Realm
The El's power does not reach into this realm, Attack and HP will be reduced by 90%.
Date
Changes
KR
NA
08/04/2022
-
08/11/2022
-

Phase 1:

▲

Altar of Connection pattern debuff duration decreased.

Phase 2:

▲

Decreased defense of Incense Burner summoned during the Blackout pattern.

▲

Spider Web frequency decreases in proportion to the number of explosions.

▲

Boss cannot perform Blackout and Doors to the Abyss for some time after Spider Web.
Region 19

Region 1~6

Region 7~12

Region 13~18

Laby

Noah

Other