L1-1
Jump to navigation
Jump to search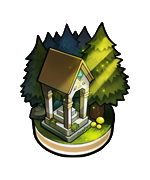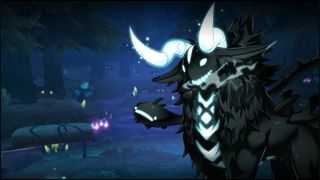 Outer Edge of Black Forest
| | | |
| --- | --- | --- |
| " | Outer Edge of Black Forest. Beyond where the warm light falls, you hear someone's voice deep within the forest. | " |
Description
Beyond where the warm light falls, there's someone deep within the forest.
Dungeon Layout

Mobs
Monster Image
Monster Description
Monster Moves
Bibi - A tiny native rat like creature of the Black Forest.

Tackle: When it notices a player it will raise its tail in the air before it tackles them. There is a very long window of time before it actually attacks.

Poco - A loud shadow creature that disguises itself into the ground and emerges when disturbed.

Roll: The Poco will curl itself up and roll towards the player.
Chomp: Open it's mouth and suck in players in front of it before chomping down on them.

Wooki - A native creature of the Black Forest with long arms and a long tail.

Roll Swing: Roll forwards swiping at players with its tail before swiping with their hands.
Boss
Monster Image
Boss Description
Boss Moves
Zumyu - A monster of the Black Forest which lures victims with its ability to mimic voices.

Light Inhale: Inhale energy which harms plays as well as dragging them toward it. While it will not do damage, it will still drag players even if they're behind it.
Tail Whip: Swing its tails in a circle attack in front and behind it.
Charge Attack: It's wind up and charge forwards doing multiple hits as it moves forwards.

}}
Dialogue
Alternative Names
Server
Name
Translation
South Korea
검은 숲 외곽
Black Forest Outskirts
Germany
Umgebung von Finsterhain
Dark Forest Surroundings
Spain
Afueras de Sotolóbrego
?
France
Alentours du Bosquet des ténèbres
Dark Forest Surroundings
Italy
Dintorni di Boschettoscuro
Dark Forest Outskirts
Poland
Okolice Mrocznego Gaju
Dark Forest Surroundings
United Kingdom
Murky Forest Area