Tree of El
Jump to navigation
Jump to search
THIS IS AN OLD MAP.
In the newer version, Banthus has been moved to Tree of El to be a Boss.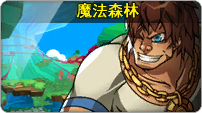 Tree of El
| | | |
| --- | --- | --- |
| " | Somebody is looking for El in the Tree of El. Indeed, El must be protected!! | " |
Description
A giant tree where El can be found. Ruben Villagers call it Tree of El.
Mobs
Monster Image
Monster Description
Monster Moves
Giant Bee - A giant bee! Make sure not too get too close to it, or it will sting you!
Phoru - An enraged Phoru that attacks anything in its way.
Mars - Fox-Masked thieves trying to stop Elsword from stealing the El! They shouldn't be a problem as long as you quickly attack them.
Apple Mong - Monkeys who pick up apples in the Forest. They can attack from distances by throwing apples.
Bruce - One of Banthus's strongest thieves. You'd better watch out for his club!
Flame Bee - A red bee in the forest. When their life reaches low enough, they will turn red and attempt to self destruct.
Flame Bee Hive - A small beehive that can spawn bees. Make sure to attack it before it does though! It can only spawn a limited number of Flame Bees.

}}
Boss
Monster Image
Boss Description
Boss Moves
Banthus - The leader of the Benders Bandits, Banthus is trying to steal the Elstone! You won't let him get away with that, will you?

-Swing: Banthus will leap towards you and swing his sword right at you.
-Leap Slash: Banthus will leap towards you and swing his sword right at you.
-Jumping Slash: Banthus jumps into the air and strikes with his huge sword.
-Kick: Banthus kicks you with his foot, usually followed by Leap Slash.
-Guard: With his sword, Banthus guards himself, preparing for any attack you might pull off. }}
Boss Drops
BGM

Image
Name
Boss
Character
Stats

Banthus' Necklace

Banthus

Common

Accessory (Necklace):


Physical Defense +20


Magical Defense +20


---

[Unidentified * ?]


Critical Hit Rate +1%


Dungeon

Boss
Trivia
Banthus used to be the El Search Captain. However, he was greedy and went astray due to the power of El.