Tears of Ruben Forest
From Elwiki
This is an Event Map celebrating Arbor Day (2012, 2011 in KR)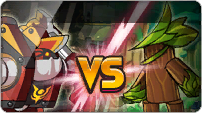 Tears of Ruben Forest
Ally
Ally Image
Ally Description
The Children of the Mandrasil - The Children of the Mandrasil that attacks anything that gets close. They will help you fight against the enemies in the dungeon. They cannot be launched or knocked down.

}}
Mobs
Monster Image
Monster Description
Monster Moves
Nasod Woodcutter - A woodcutter that uses its powerful drill to gather woods, but its drill can be also used as a weapon!
Nasod Pioneer - A Nasod that launches fire blasts from its arm-cannon!
Wood Transporter - A Nasod that gathers woods using its cart. Be careful not to let it run over you though!
Nasod Woodcutter TYPE-S - An excavator that uses its arm to try and smash you!
Woodcutter Supervisor - The supervisor of the woodcutters. It's been enhanced in every aspect.
Mutated Forest Guardian - Normally they just stand still, but when they get reanimated when you get close.
Mutated Forest King - An ancient tree made bitter, angry and sentient from a contaminated piece of El.
Mutated Tree Knight - A mutated fairy in the forest that acts like a knight and whacks you with a stick.

She will possess the ability to Roar but unlike the original NPC that you face in Arena, it will only drain the HP and MP of one random target instead of your entire party.

}}
Boss
You will meet one of the bosses randomly.
Monster Image
Boss Description
Boss Moves
Nasod Driller - An incredibly strong driller that is in charge of all the Nasod Excavators.

-Guard: Nasod Driller crosses his arms reducing damage while in super armor.
-Drill Stab: Nasod Driller uses his drill and attacks in front of itself.
-Drill Dig: Nasod Driller drills the ground in front of itself.
-Dynamite: Launches several sticks of dynamite forward, will be in super armor when throwing dynamite.

Note:
-Has a stoic threshold of 20 hits.

Wally No. 8 MK2 - Wally is back, with a stronger robot than ever before, watch out!

-Carpet Bombing: Wally sends up missiles into the sky that'll fly down in both sides of him, dealing heavy damage to those all around him.
-Spin Thrust: Wally rushes towards you and slides while dealing damage using its heavy arms, he then flails it around, knocking you down.
-Fly: Given the opportunity, Wally will fly up into the air up onto another platform to try and make distance.
-Smash: While in the air, Wally will sometimes boost down to try and smash you on the ground.
-Laser!: His strongest move. Wally will fire out a massive yellow blast of energy out of his eye. It does tremendous damage all with incredible range. However, unlike his old version, this laser is smaller, but that doesn't mean its not fatal as Wally sends the laser up, having a higher chance of hitting someone.

Note:
-Has a stoic threshold of 20 hits.

Wally No. 9 - Finally you defeated Wally! But wait... Where is he? And what is that thing coming out of the armor?!

-Rotary Slash: No.9 will uses his dual swords to quickly swipe you from both ways.
-Self-reinforcing: Like Elsword's Iron Body skill, No.9 can activate his super armor at any time, making you cautious whenever you try and approach him.
-Continuous Combo: Straightening himself, No.9 will spins his blade repeatedly with one hand while attacking you, ending his combo with both blades.
-Eye Laser: Using his energy, No.9 will unleash a laser from his eye, quickly going up and damaging anybody in front of him.
-Dimension Link Blader! His strongest move. No.9 will unleash a frenzy of attacks, smash you towards the ground, and while your in midair, will unleash an Eye Laser straight at you! Identical to Eve's Dimension Link Blader's combo.

Note:
-Has a stoic threshold of 20 hits.

Fire Nasod: Ignis - The fire Nasod who uses fire blasts from his cannon to heat up any opponent.

-Combo Duo: Ignis attacks you with his long arms, knocking you down.
-Fire Blast: Ignis raises his cannon and launches a flamethrower out of it, heavily damaging any player who gets hit, also burning them.
-Meteor Shower! Ignis raises his arm and summons flaming meteors falling throughout the stage, burning any player who gets hit.
-Dimension Link Guardian - Fire! His strongest move. Igni uses his cannons to release a huge shockwave of energy that fills the length of the entire stage. Ignis's shockwave is red.
Note:
-Has a stoic threshold of ?? hits. }}
Reward
Killing a mob (even a box) automatically gives you the chance of getting any one of these items:

They can be opened by purchasing the Magic Shovel item from Ariel during the Event period.

}}
Alternative Names
Server
Name
Translation
South Korea
루벤숲의눈물
Tears of Ruben Forest
China (Simplified Chinese)
魔奇森林之泪
?
France
Zone de défrichage
Clearing Zone
United Kingdom
Clearing