Eingang zum Dorf Ruben
From Elwiki
| | | |
| --- | --- | --- |
| " | Ein Ort, an dem sich der geheime Baum von El befindet, der Eingang zum Dorf Ruben. Dieser Ort signalisiert den Beginn eines großen Abenteuers. | " |
Eingang zum Dorf Ruben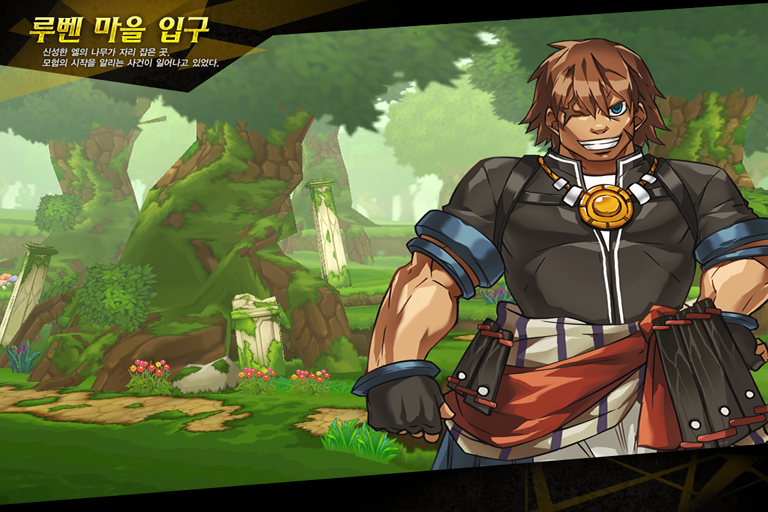 Monster
Bild
Beschreibung
Angriffsmuster
Art
Mars - Fuchsmasken tragende Banditen, die versuchen Elsword davon abzuhalten, das Eldritstück zu retten. Sie sollten kein Problem darstellen, solange du sie schnell angreifst.
Aggressiv
Toto - Einer von vielen Banditen, die versuchten das El zu stehlen. Sie können aus der Entfernung angreifen, indem sie ihre Messer benutzen. Allerdings muss man auf diesem Jagdfeld nicht mit ihnen kämpfen.
Sonstige
Benders - Der Anführer der Benders' Bande, Benders, versucht die Eldritstücke zu stehlen. Damit wirst du ihn nicht durchkommen lassen, oder? Du musst auf diesem Jagdfeld nicht mit ihm kämpfen.
Sonstige

}}
Verbündete
Bild: Verbündete
Beschreibung: Verbündete
Lou, Anführer der Eldritsucher - 'Lou, Anführer der Eldritsucher, findet heraus, dass Benders versucht das Eldritstück zu stehlen. Er läuft, um Benders aufzuhalten und lässt einen Mars für dich zurück.

}}
Dialog
Elsword: Have you ever heard the stories of the legendary Captain of the Red Knights, with hair like a flame and a heart full of fire? That's my sister. When I was still a kid, she made me promise that I would train every day, to build up my strength and skill with a sword. The training paid off and soon I became the youngest member of the El Explorers. My sister though...what happened to her?
Trivia
So wie im Tutorial von Elsword Season 3, ist Eingang zum Dorf Ruben für jeden Spieler individualisiert.

Nach Auswahl des Charakters, kannst du rechts unten auf Tutorial klicken, um auf dieses spezielle Feld zu gelangen.

Wenn du nach der Erstellung des Charakters offline bist, wird im Spiel angezeigt, dein Charakter sei im Tutorial und nicht im Eingang zum Dorf Ruben.

Im Gegensatz zu anderen Feldern, kannst du "Esc" drücken, um es zu verlasen.

Du kannst das Feld auch durch das Portal rechts verlassen.

Nur wenn du den Charakter in Ruben erstellst oder dich dort ausgeloggt hast, wirst du in Dorf Ruben eingeloggt.

Obwohl Eingang zum Dorf Ruben seinen eigenen Ladebildschirm hat, ist es ein Feld und kein Dungeon.
Ein ziemlich selten auftretender Glitch kann dich daran hindern, das Feld zu verlassen, selbst über "Esc" oder das Portal rechts.