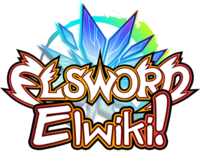 Updates
Server Updates
KR Server Updates
NA Server Updates
EU Server Updates

Server Maintenance Date:
20 January 2022
Server Maintenance Time:
06:00 ~ 10:30 KST (GMT+9)

Patch Content:

---

Event Progress:

Tirnog Region Update (January 20, 2022 ~ January 27, 2022)
2022 Elsword Lunar New Year Event Event (January 20, 2022 ~ February 17, 2022)

---

Normal Ice Burners: Agent Nous (Last until February 3, 2021)
Noah Ice Burner:

---

Server Maintenance Date:
December 22, 2021
[Patch Notes]

---

Content and Event Updates:

[List of changes]
[More details]

Character Balance Patch & Several Improvements implemented

[Event details] (Lasts until January 4, 2022)

---

[More details] (Lasts until February 1, 2022)

[More details] (Last until January 18, 2022)

[More details] (Lasts until February 8, 2022)

Server Update Date:
12 January, 2022
[Announcement]

---

Content and Event Updates:


[More details]
[Event details] (Lasts until 19 January, 2022)
[Event details] (Lasts until 26 January, 2022)

Several improvements implemented

[List of changes]
[More details]

---
List of Content Updates
Featured Content

Patch Dates
Content
External Links
South Korea
North America
February 10, 2021
March 10, 2021
New Class: Second Grief, Pale Pilgrim, Nyx Pieta
KOG Games
April 29, 2021
May 26, 2021
Profession System Revamp
KOG Games
July 08, 2021
August 4, 2021
New Class: Root Knight, Sacred Templar, and Genesis
Early Region Progression Revamp
KOG Games
July 22, 2021
August 18, 2021
New Region: Pruinaum Outskirts
New Dungeon: Plegas's Gaze & Plegas's Reflection
KOG Games
August 19, 2021
September 15, 2021
New Giant Boss: Plegas's Labyrinth
KOG Games
September 02, 2021
September 29, 2021
New Class: Code: Unknown, Code: Failess, and Code: Antithese
KOG Games
November 11, 2021
December 8, 2021
New Class: Wiz Magician, Mystic Alchemist, and Lord Azoth
KOG Games
December 23, 2021
January 12, 2022
New Region: Tirnog
New Dungeon: Theme Park Entrance & Tricky House
New Town: Magmelia
KOG Games
January 06, 2022
January 26, 2022
New Class: Venom Taker, Mutant Reaper, and Revenant
Nexon
January 20, 2022
New Dungeon: Puppet Theater & Crazy Concert
Nexon
How you can help!
Here are several ways to contribute to Elwiki. Please add them; your help is appreciated <3
(If you add the information requested, please remove it from this list, thank you)
---
Please remember to specify which server you are referring to when adding skill information.
Provide the damage (in % form) of any basic combos for any job that lacks them.
Provide story quest numbers, names, requirements, and dialogues.
Add images for any allies/mobs/minibosses/obstacles/bosses that are missing from dungeon pages.
Using the Alternate Languages template, please help us record the various skill names from all servers. If the skill name that you are adding is identical to the title of the page, please do not add them.
Provide skill information to those that are lacking.
Add videos of any skill without one on their page yet or replace broken videos with working ones.
Correct any grammar / spelling errors that you may come across.