El House
From Elwiki
The El Housing system allows players to make a home in Elrios and decorate it with furniture. Players can then invite their friends to their homes and even gain buffs that can aid in their adventures.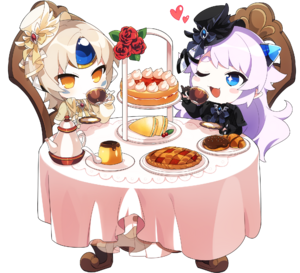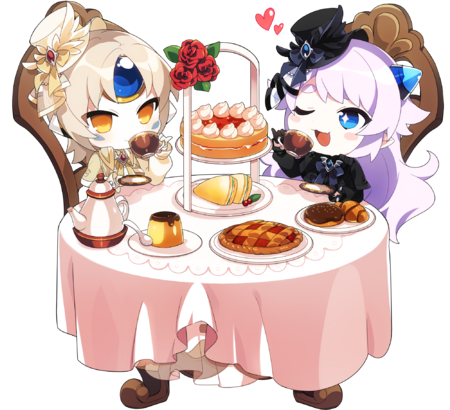 Basic Information
To own an El House, a player must be Level 99 and use a Housing Contract. Temporary Housing Contracts can be acquired from quests or Ariel, while a permanent Housing Contract can be obtained from the Item Mall.
Once a player has obtained an El House, it can be entered by talking to Ariel or using the Cobo Transportation Service. Players can enter other players' El Houses by talking to Ariel, choosing the Random Entry option to enter a random player's home that's set to Public while the owner is logged in, or being invited by the owner of an El House. Inside an El House, players can move freely using the directional keys.

El House Menu
| Mode | Icon | Function |
| --- | --- | --- |
| Edit Mode | | Freely arrange furniture purchased through NPC Ariel or the Item Mall. |
| Studio | | View your El House using the Studio Camera. |
| Invite | | Send an invitation to another player. Up to 8 players (including yourself) can enter your El House. |
| Obtain Furniture Effect | | Certain furniture have Stamina Recovery / Pet Affinity Increase / Furniture Blessing Buff effects. |
| DIY El House Purchase | | You can purchase DIY El House items from the Item Mall. When you place 3 or more [Special] furniture in your El House, you will get a House Season Effect. |
Furniture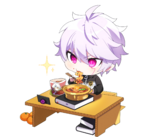 Main Article: El House Furniture

Furniture is used to decorate a player's El House and can be arranged in Edit Mode. Furniture can be bought from Ariel for ED, obtained from the seasonal DIY El House item in the Item Mall, and earned from events. Furniture can be dismantled to obtain material items that can be used to craft furniture items of the same grade. Furniture can also be sold on the market board, though rare furniture will need a Phoru's Sealing Label from the Item Mall.
Buffs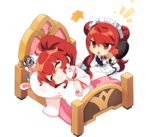 Certain furniture have Stamina Recovery, Pet Affinity Increase, or Furniture Blessing Buff effects. Once the furniture has been placed for a certain duration, its buff can be obtained from the Obtain Furniture Effect menu. The House Season buff can be obtained by placing 3 furniture from this season's seasonal set (usually from the DIY El House items) and lasts until the season ends.
Furniture Blessing
Furniture Blessing (Enhanced)
House Season Buff
- Critical +5% (Dungeon)
-Action Speed +5% (Dungeon)
- Additional Damage +5% (Dungeon)
- Maximize +5% (Dungeon)
- EXP Gain +35%
Duration: 30 minutes
- Critical +5% (Dungeon)
- Action Speed +5% (Dungeon)
- Additional Damage +5% (Dungeon)
- Maximize +5% (Dungeon)
- Damage to Boss Monsters +2%
- Damage Reduction from Boss Monsters +2%
- EXP Gain +50%
Duration: 30 minutes
- House Stamina Recovery Increased by 1.5 Times
- House Pet Affinity Increased by 1.5 Times
- Furniture Blessing Buff Enhanced
- Village Moving Speed Increase
Quests
Story

[El House] Come Hang Out! El House 1
{{
Story

[El House] Come Hang Out! El House 2
{{
Related Items
Image
Item Name
How to Obtain
Effect
Price
[Ariel] Humble Furniture Cube
Complete [El House] Come Hang Out! El House 1 quest.
A cube containing some basic furniture to decorate your El House with.
N/A
Housing Contract (7 Days)
This contract allows you to rent a house for 7 days.
Housing Contract (30 Days)
Purchase from Ariel.
This contract allows you to rent a house for 30 days.
50,000,000 ED
Housing Contract (Permanent)
Purchase from the Item Mall.
A housing contract that allows you to obtain your very own house.
1200 K-Ching
Stage 2 Housing Expansion
Purchase from the Item Mall.
Expands the size of your house to stage 2.
400 K-Ching
Stage 3 Housing Expansion
Purchase from the Item Mall.
Expands the size of your house to stage 3.
600 K-Ching
Stage 4 Housing Expansion
Purchase from the Item Mall.
Expands the size of your house to stage 4.
800 K-Ching
Stage 5 Housing Expansion
Purchase from the Item Mall.
Expands the size of your house to stage 5.
1000 K-Ching
DIY El House
Purchase from the Item Mall.
A seasonal item which contains rare furniture items.
100 K-Ching
Phoru's Sealing Label
Purchase from the Item Mall.
An item used to seal untradable furniture items to make them tradable.
400 K-Ching
Housing Buff Trial Ticket
Event
An item that allows you to try the housing buff for 30 minutes. Does not stack with other resting buffs.
N/A
Music
Updates
Date
Changes
KR
NA
04/23/2020
05/20/2020