Roamer
From Elwiki
Demon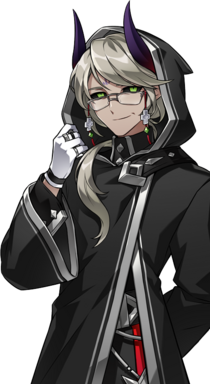 "

Only humans understand the gem of hope buried in the sea of unknown.

~ Roamer

"
Description
A wandering demon.
History
Chapter 49: Village of Demons of Dreams
The roamer was traveling through the Red-Demon Territory on his way toward the White-Ghost Territory. While in Magmelia, he encountered Ara who was lost in thought. He imparted some passing wisdom before asking if they knew anything about the White-Ghost Land, seeing as they were adventurers. He mentions rumors of recent events in Varnimyr and Pruinaum, Ain mentions the areas should be safe to pass through now. He is relieved and proceeds to give Ara back her pouch which she dropped earlier before departing.

Trivia
While this character's name hasn't been revealed, the file name for this character refers to him as "Cadre".
Alternative Names
| Server | Name | Translation |
| --- | --- | --- |
| South Korea | 떠돌이 | Wanderer |
{{
Region 13~18

Region 1~6

Region 7~12

Region 19~20

Laby

Noah

Other
}}